Veröffentlicht am: 28.07.2015

KMmaster lifts international dialogue on sustainable hydropower
The International Hydropower Association (IHA) is a truly international community. Developers and operators, governments and banks, academia and NGOs, national and international organizations – all of these groups contribute to one of the world's most relevant issues: the access to renewable energy.
The IHA vision: a world where water and energy services are delivered to all in a sustainable way

IHA is the manager of the Hydropower Sustainability Assessment Protocol. The Protocol is a framework for assessing the sustainability of global hydropower projects at each stage of the development, and promotes the continuous improvement of hydropower sustainability performance. It provides a shared language and improves the joint dialogue on sustainable hydropower development. The Protocol has been discussed and developed since 2007. The Protocol Council Chambers with its members based internationally is marked by a strong need for discussion, exchange and transfer of documents and information.
"We searched thoroughly for a suitable partner who would take into account our international way of working and who would provide adequate guidance during the implementation process." Michelle Tompson, Sustainability Support Officer
Project Objectives
Implementation of a web-based knowledge management software to improve the global online communication
Easy exchange and availability of relevant documents
Facilitated editing of shared documents and version control
Discussion board capability for ease of communication exchange in one location
Outcome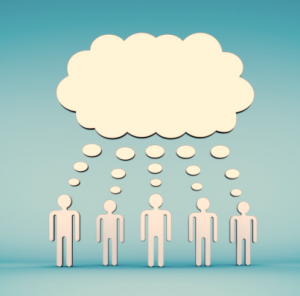 All members of the Chambers have access to contents relevant for their work within a shared knowledge database. Documents can be revised and shared based on different user roles. Discussions improve the quality of communication and support the exchange of knowledge.
Secure storage and exchange of relevant documents and information within the Chamber

Strengthening of communication by commentary and discussion feature
Quality provided by security and confidentiality of data
Maintenance, updates and user support

"The flexibility and adaptability of the knowledge database KMmaster as well as the support during the implementation and the trainings of our Chamber members by Pumacy convinced us of the value of this collaboration tool." Michelle Tompson, Sustainability Support Officer