Machinery & Equipment
We specialize in mechanical and plant engineering
Are you a medium-sized company active in the field of mechanical and plant engineering? You are focusing on a fast growing future and are well aware of the challenges your industry is facing. Mechanical engineering is one of the main drivers of the German economy. Addressing the current situation of the industry, we are committed to providing medium-sized companies with innovative process, knowledge and innovation management solutions.
Using state-of-the-art technologies, we help you simplify various development processes that are required to solidify your market position and master impending challenges.
In addition to the use of technologies and solutions tailored to your industry, we rely on many years of solid experience. Our team provides you with competent advice and assists you with the implementation of desired changes and the integration into important processes.
Current topics
Mechanical engineering is said to be a reflection of the German economy. Aside from the automotive industry, mechanical and plant engineering is the sector most closely tied to the attribute "Made in Germany". Predominantly driven by medium-sized companies, the sector stands for innovation and strong export. Together with its companies, it has become the embodiment of German economic structures in recent years. After many years of strong growth, the mechanical engineering sector initially stalled in 2013. Sales and production volumes largely remained on the same level of the previous year. Following the dry spell, the engineering association VDMA is predicting renewed strong growth in the mechanical engineering sector for 2014.
Mechanical engineering is driven by the global economic recovery that continues to expand. This trend is lead in particular by the established markets, most notably the USA as well as the euro area member states. Export is one of the main drivers of the mechanical engineering industry. It accounts for a considerable share of sales. In the global comparison, German mechanical engineering is now considered a world champion of exports. Even though the competitors are catching up, the Federal Republic of Germany continues to be well ahead of China and Japan, which must be seen as the fiercest competitors.
Meanwhile, more than 16 percent of all plants exported globally are plants that were manufactured in Germany. German mechanical engineering companies are selling nearly 80 percent of their products on foreign markets. In late 2013, the engineering association VDMA again published figures that support the further growth of business. Accordingly, exports rose again by seven percent in October 2013. Sales to the NAFTA region, which includes the USA, Canada and Mexico, were even stronger, with a total gain of ten percent.
Based on the latest forecasts for 2014, the sales volume is expected to be 218.18 billion euros. Mechanical engineering is projected to increase significantly by 2016, resulting in a considerable rise of sales in the industry to 235.41 billion euros.
Thanks to a growing number of companies and a pronounced innovative capacity, mechanical and plant engineering has evolved to become the main driver of the capital goods industry. It is the heart of industrial performance and is now considered part of the Old Economy. The industry has been transformed almost from the ground up in recent years. The image has changed, focusing more than ever on strong exports. To meet the latest challenges, mechanical and plant engineering is increasingly merging with the virtual world, thus becoming a piece of high-tech. In fact, the sector might very well become the key to the next industrial revolution, Industry 4.0. After the development of the steam engine, the development of mass production and automation of production, the integration of process control and information technology is now set to achieve a new innovative head start. The use of modern technologies is essential for mastering this development milestone.
Alongside a favourable and equally promising outlook, the mechanical and plant engineering industry is faced with major challenges:
climate change, scarcity of resources, demographic development, European integration, shifts in international economic relations increase the pressure on the industry to boost its competitiveness and innovative capacity. A considerable boost of the latter is the only way companies can remain competitive in the long term.
Especially the shift toward Asia additionally increases the international pressure to compete.
Yet, high development costs and long project terms can likewise cause critical project bottlenecks.
Optimising the development processes is vital in mechanical and plant engineering.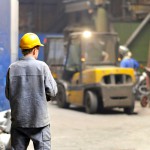 Benefit from our mechanical and plant engineering know-how
Integrated engineering processes make it possible to design development processes faster and more economically, thus boosting the competitiveness.
A precise attunement of all development and manufacturing processes is required between companies, suppliers and partners. It is as essential for handling the individual processes as it is for mastering the numerous challenges. The use of PLM software applications is recommended to achieve an attunement that is as optimal as possible. They are state-of-the-art technologies designed to simplify the harmonisation of individual activities. Accurate data models and role concepts are also indispensable in modern knowledge and innovation management. They additionally refine the process attunement and help make decisions about the quality, innovation and economic success.
Increasingly, the goal is about enhancing the information and communication technology with product and process-specific know-how.
Our solutions help you use information and communication technologies purposefully. To be able to implement procedures safely and successfully, employees must be provided with solid product and process-specific know-how. An intense collaboration between engineers, information technologists and automation specialists is necessary for this purpose. Learning to understand each other is a crucial step in this process. Our technologies promote this close collaboration and simplify associated tasks. Using virtual platforms not only promotes the exchange of experiences, but also the documentation of lessons learned. Applying best practices significantly nurtures the collaboration.
Using 3D applications facilitates a realistic collaboration between experts and non-experts alike. 3D product documentations, technical illustrations, animated maintenance instructions, interactive product visualisations as well as selective marketing communication are designed to:
make ideas more expressive
illustrate complex contents in an easy-to-understand fashion while
at the same time utilising high-quality 3D contents.
Ask our mechanical and plant engineering experts!
Choose the right solution for your business!
Our knowledge management solutions
---

Knowledge analysis
Structure and use your existing knowledge efficiently!

Knowledge communities
Network and learn from each another!

Knowledge structuring
Organise and secure your knowledge!

Expert database
Keep track of all the experts for your questions!

Lessons learned
Learn from previous experiences!

Knowledge transfer
Retain valuable employee knowledge in your company!

Training
Become a knowledge management expert!

Wikis
Exchange your ideas with others and strengthen your knowledge management!
Software
---

KMmaster
Manage, structure and safe your knowledge

KMmaster Life Science Edition
Optimise your SOP and quality management

KMcloud
Exchange your ideas within the team, irrespective of the location and time

SharePoint
Utilise the successful Microsoft solution



Sitrion
Social networking of your workforce with SharePoint

Ontolica
Innovative search and reporting functions for SharePoint
Our process management solutions

---

Comprehensive process management
Optimise your processes and strengthen your company's procedures

Product life cycle management (PLM)
Use Enovia V6 to optimise the digital collaboration and secure all product information

Parts management for standard parts and components
Exalead OnePart lets you find any parts with a single click
Software
---

Enovia V6
To support a global PLM

Exalead OnePart
Simple and efficient parts management

Exalead CloudView
Mastering large data quantities made easy
Our innovation management solutions

---

Innoplex
Uncover the innovation potentials within your company!

Open Innovation
Sell your ideas and use the ideas of others for your benefit!

Innovation sponsorship
Use innovation vouchers for a 50% sponsorship of your innovation projects!

Innovation training
Let us help you to become an innovation manager!
Software
---

Induct
Benefit from your own innovation community in the Cloud

Sitrion
Harness the innovative capacity within your company