[vc_row][vc_column width="1/1″][vc_single_image image="4682″ border_color="grey" img_link_target="_self" img_size="full"][vc_column_text]
Life Sciences & Healthcare
Be prepared for any influences on the health care sector
The latest megatrends such as globalisation, population growth and sustainability have a major impact on all industrial domains, but chief among them, health care. All areas involved in the health care system are affected: starting from medical care facilities such as doctor's offices or hospitals to vendors and manufacturers of pharmaceuticals, biotechnology or medical products including suppliers and research institutions to benefit providers such as health insurances and social security funds. In addition, there are the regulatory institutions, such as the offices in Europe tasked with awarding the "CE mark" or the FDA in the USA, which are exerting a strong control function especially in the area of life science and health care and whose influence is expected to increase in the coming years.
These trends are accompanied by a constant rise in cost pressure, which all areas mentioned above are equally exposed to. To adequately counter this pressure and to secure one's economic existence, it is more than ever about optimising work processes and lowering costs for everyone involved. At the same time, many sectors strive to improve and adjust their service offer to the constant technological advances by maintaining a high innovative capacity.
The fact that the health care expenses amount to more than one tenth of the GDP in Germany alone – and rising – demonstrates that this high pressure to act is also pitted against a high potential. Many companies have already started to bank on this growth. Analogously, the medical technology as well as the pharmaceutical and biotechnology sectors are by far the most innovative industries in Germany, submitting the greatest number of patent applications. According to the final report "National strategy process – innovations in medical technology", the life sciences industry is well ahead of the automotive sector.
Innovations as driver in health care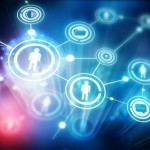 The sustainable implementation of innovative ideas in spite of strict regulations and complicated reimbursement schemes represents one of the greatest challenges life science and health care organisations are faced with. Possible actions for this purpose include an ongoing communication as well as methods and tools for the development of ideas, the logical exchange of knowledge and a systematic support of the product-related processes.
In cooperation with a number of partners, we are committed to helping our customers in the sectors of medical engineering, pharmacy and health care management become successful.
[/vc_column_text][vc_cta_button call_text="Together with you, we will develop efficient strategies, devise optimized processes and supply the appropriate software as necessary, thus increasing the innovative capacity and productivity of each of your employees." target="_self" color="btn-inverse" icon="none" size="wpb_regularsize" position="cta_align_bottom" css_animation="top-to-bottom"][vc_accordion collapsible="yes" title="Current topics" active_tab="false"][vc_accordion_tab title="Hospital 2.0: Innovative patient care"][vc_column_text]
Each medical product and its use in the clinical routine, in fact even daily procedures in hospitals, harbour substantial potentials for innovation and process improvements. An example of our software partner Induct demonstrates that the idea of an individual employee likewise has the potential of a major achievement. During her daily routine, a nurse anaesthesiologist in Denmark had the idea of supplying neonates with oxygen delivered through a pacifier rather than attaching the oxygen tubes separately. With the help of the innovation platform Induct, this simple idea turned into a pioneering innovation, which both medical institutions as well as the young patients are benefitting from.
In other words, it is not about collecting and evaluating ideas from as many prospective parties as possible. What is important is the continuous support of knowledge and innovation processes, from the idea to the marketable product. Quality and risk management elements need to be included as well. Our health care experts help you boost your innovative capacity and improve your processes.
Improve all health care processes with Pumacy now. Ask us!
[/vc_column_text][/vc_accordion_tab][vc_accordion_tab title="Strict regulations for medical devices should not stifle innovation"][vc_column_text]
Many medical devices manufacturers regularly invest in innovations. The merits of this endeavour are uncontested. Based on information provided by industry associations, the medical technology sector in Germany achieves nearly one third of its own sales with products that are newer than three years old. This high innovative share was the only reason why the medical technology sector has survived the latest global economic crisis relatively unscathed. Furthermore, the USA as well as Asia and the Middle East have recently evolved with lightning speed to become the main foreign markets.
Yet, investments in medical technology innovations are not always successful. Not enough ideas and patent applications submitted by companies can successfully be transformed into innovations and make it to the market. The stringent national and international formalities such as the MPG (Medical Devices Act) and the amendment of the corresponding EU directive as well as the rules issued by the FDA (U.S. Food and Drug Administration) are one of the main reasons for this. They define in minute detail the framework within which innovations are permissible.
For medical devices manufacturers, it is vital that they master the balancing act between innovations and formalities to achieve lasting success. This is where modern PLM solutions come in. PLM stands for Product Life cycle Management and describes the strategic approach used for the joint (collaborative) generation, administration, distribution and utilisation of product-defining information. Involved employees have access to all current relevant information. At the same time, development processes are clearly defined in accordance with the formalities and the documentation of the results is supported. This refers to all phases of the product life, ranging from requirement management to system draft, compilation of the specifications, construction, testing and conformity assessment to serial production. In the subsequent phases, PLM can likewise be used for tasks such as product observation, service support and issue management. PLM achieves its full potential when cross-sectional tasks such as project management, quality management, risk management and document management are equally supported.
PLM also supports the development of new products in the sense that the potential end users, starting from the physician or nurse to the patient, can be integrated along the entire product life cycle. The integration of the various users or specialists can be a decisive factor. Based on the practice, they know best what kind of changes can further increase the practicality or safety for instance of a medical device. In so doing, realistic 3D illustrations are helpful. They
substantially enhance the understanding,
improve the information exchange,
prevent future operating errors,thus
contributing to better usability and risk reduction.
Medical technology is a highly complex field, posing many challenges to employees in this field. More than ever it is vital that employees receive the best possible support to help them focus on their core responsibilities and develop innovative products. Our medical devices experts will help you promote the innovative capacity of your employees and improve your processes.
[/vc_column_text][/vc_accordion_tab][vc_accordion_tab title="Simple and effective monitoring of SOPs"][vc_column_text]
Standard Operating Procedures (SOPs) describe the procedure within a process, contain a text-based description and are given to the persons in charge of executing them as an explanation. The use of SOPs is especially common for pharmaceutical and biotechnology processes. In so doing, all process development steps must be ensured and documented within the meaning of GxP and FDA, in order to meet the required quality.
Smaller laboratories or chemistry and biotechnology firms must permanently attempt to simplify the effort of compiling and maintaining standard operating procedures (SOPs), including the appropriate forms as well as the organisation of training. Suitable software can perform some of these routine tasks and help with the compliance of the stipulated formalities.
[/vc_column_text][/vc_accordion_tab][vc_accordion_tab title="Quick and safe decision-making"][vc_column_text]
Information is considered the raw material of the 21st century. An information base that is as broad as possible, combined with a goal-oriented aggregation and processing is essential to make decisions quickly and safely. In the process, it is important to provide the decision maker with the appropriate information in the appropriate format and optionally to document it to secure and track decisions.
The use of tools capable of handling heterogeneous and in part extensive sources of information is required because structured and unstructured information must often be included for the evaluation of complex situations, such as it is found for example in in-house data bases and in specialist forums and user evaluations. In addition, increased safety requirements need to be considered, because personal data is often involved particularly in the health care sector. Our goal is to support you with modern solutions and technologies.
[/vc_column_text][/vc_accordion_tab][/vc_accordion][vc_column_text]
Do you have any questions for our experts on how we can help you handle your health care-related concerns? We are looking forward to providing you with advice and developing customized solutions with you. Do you need subject-specific software for use in life science & health care or are you looking for a social collaboration solution for your work team at the hospital? We are here to help you find the best solution for every field of application.
[/vc_column_text][/vc_column][/vc_row][vc_row indeed_event="load" indeed_ad="0″ indeed_adr="1″ indeed_ci="1″ indeed_atf="linear" indeed_adt="normal" indeed_afm="none" indeed_on="self"][vc_column width="1/1″][vc_tabs interval="0″ title="Choose the right solution for your business!"][vc_tab title="Knowledge management" tab_id="1405511870-1-8007e4-ce93c0cd-1d2d9d4e-478f4b50-3854″][vc_row_inner][vc_column_inner width="2/3″][vc_column_text]
Our knowledge management solutions
---

Knowledge analysis
Structure and use your existing knowledge efficiently!

Knowledge communities
Network and learn from each another!

Knowledge structuring
Organise and secure your knowledge!

Expert database
Keep track of all the experts for your questions!

Lessons learned
Learn from previous experiences!

Knowledge transfer
Retain valuable employee knowledge in your company!

Training
Become a knowledge management expert!

Wikis
Exchange your ideas with others and strengthen your knowledge management![/vc_column_text][vc_button title="Contact us" target="_self" color="btn-success" icon="none" size="wpb_regularsize" el_class="gruen" href="https://www.pumacy.de/en/contact/"][/vc_column_inner][vc_column_inner width="1/3″][vc_column_text]
Software
---

KMmaster
Manage, structure and safe your knowledge

KMmaster Life Science Edition
Optimise your SOP and quality management

KMcloud
Exchange your ideas within the team, irrespective of the location and time

SharePoint
Utilise the successful Microsoft solution



Sitrion
Social networking of your workforce with SharePoint

Ontolica
Innovative search and reporting functions for SharePoint[/vc_column_text][/vc_column_inner][/vc_row_inner][/vc_tab][vc_tab title="Process management" tab_id="1405511870-2-6307e4-ce93c0cd-1d2d9d4e-478f4b50-3854″][vc_row_inner][vc_column_inner width="2/3″][vc_column_text]
Our process management solutions

---

Comprehensive process management
Optimise your processes and strengthen your company's procedures

Product life cycle management (PLM)
Use Enovia V6 to optimise the digital collaboration and secure all product information

Parts management for standard parts and components
Exalead OnePart lets you find any parts with a single click[/vc_column_text][vc_button title="Contact us" target="_self" color="btn-success" icon="none" size="wpb_regularsize" href="https://www.pumacy.de/en/contact/" el_class="gruen"][/vc_column_inner][vc_column_inner width="1/3″][vc_column_text]
Software
---

Enovia V6
To support a global PLM

Exalead OnePart
Simple and efficient parts management

Exalead CloudView
Mastering large data quantities made easy[/vc_column_text][/vc_column_inner][/vc_row_inner][/vc_tab][vc_tab title="Innovation management" tab_id="1405512089033-2-607e4-ce93c0cd-1d2d9d4e-478f4b50-3854″][vc_row_inner][vc_column_inner width="2/3″][vc_column_text]
Our innovation management solutions

---

Innoplex
Uncover the innovation potentials within your company!

Open Innovation
Sell your ideas and use the ideas of others for your benefit!

Innovation sponsorship
Use innovation vouchers for a 50% sponsorship of your innovation projects!

Innovation training
Let us help you to become an innovation manager![/vc_column_text][vc_button title="Contact us" target="_self" color="btn-success" icon="none" size="wpb_regularsize" href="https://www.pumacy.de/en/contact/" el_class="gruen"][/vc_column_inner][vc_column_inner width="1/3″][vc_column_text]
Software
---

Induct
Benefit from your own innovation community in the Cloud

Sitrion
Harness the innovative capacity within your company[/vc_column_text][/vc_column_inner][/vc_row_inner][/vc_tab][/vc_tabs][/vc_column][/vc_row]