KMmaster
Make use of your knowledge! Documenting your business information becomes easy with the knowledge database KMmaster.
In your job you gather new information and knowledge. You use existing know-how to perform your everyday tasks and follow your routines. However, how effectively do you work with the knowledge you and your colleagues acquired? Is there any chance to make knowledge accessible to anybody in your company or team faster and easier than ever before and to save time and money?
Knowledge is the most valuable resource of a team or a company. It is thus all the more important to use this resource effectively. What companies need to be done is to derive the maximum benefits from the knowledge. With KMmaster – our easy and efficient knowledge database – you can make better and more productive use of your knowledge. KMmaster (Knowledge Management Master) is an in-house development by Pumacy. The innovative technology supports systematic development, documentation, distribution, storage, use and evaluation of company knowledge and information. The knowledge database provides a well-structured user interface that enables users to start working almost immediately. Primary objective is to document any kind of business knowledge in way that it will be available and usable for the work of teams in your business.
How can KMmaster support your work?
Supports your continuing knowledge management
Helps you to document, store and distribute knowledge to others
Helps you to systematically develop and extend your knowledge
Offers you a smart and easy user interface
You can use KMmaster in all types of businesses or industry
With KMmaster you actively share knowledge with other people.
Why you should use KMmaster?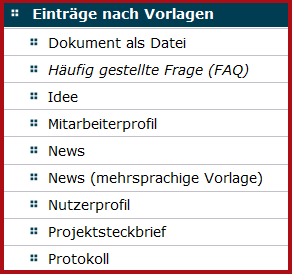 • Create your project teams and communities in KMmaster and share your knowledge and information within your teams.
• Exchange and document your experiences
• Describe what you have learned (Lessons Learned) and illustrate successful practices (Best Practices).
• Accelerate your help desk processes and save time.
• Adjust the tool to your individual needs.
• Go for our pre-configured industry solutions.
• With practical workflows you save time and money and motivate your employees.
Benefit from the knowledge database KMmaster for a better collaboration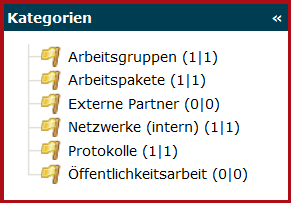 While developing KMmaster we put a lot of effort in designing a solution that can be easily integrated into business processes. We guarantee you a solution adaptable to your individual needs. KMmaster allows people to use it very flexibly. A structured user interface and well-thought-out functions provides an efficient handling. We aim to ensure you the best possible success right from the start of using KMmaster. For this, we assist your with one of our experts during the implementation phase. From day one of using KMmaster this procedure will give you savings in both time and cost.