ENOVIA V6
ENOVIA V6 is the software management system of our partner Dassault Systèmes for support of a networked Product Lifecycle Managements.
Based on the end-to-end PLM platform, Enovia V6 permits best digital cooperation between different areas within a company and the customers or suppliers outside of it and thus increases the innovation capacity of the overall company.
PLM-technologies like Enovia have proven their worth in the automotive or aviation industries for many years. They increasingly enter other industries, such as engineering and high-tech, since it is becoming more and more important to maintain a holistic product view under consideration of all product information from the mechanical and electronic areas as well as from software development.
On a single glance: benefits of Enovia V6:
Access to ALL important information
Inclusion of requirements
Comprehensive knowledge basis with all product-relevant information
The product creation process can be traced across all changes
Decisions are made quickly and in a well-founded manner.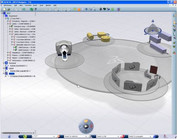 There are additional industry-specific tasks. Even though PLM has already proven its worth in the strictly regulated aviation industry, much remains to be done in medical technology and pharmaceutics. It is particularly important to manage the balancing act between a high innovation rate and very strict regulatory requirements. Ensuring the strict quality requirements to medical-technology high-tech products is connected to a high development and documentation effort.
Enovia provides an environment that cleanly documents all the required process steps and indicates the effects of changes in all positions at once by mapping the regulatory requirements according to the FDA (U.S. Food and Drug Administration) or the RoHS specifications for the prohibition of use of specific materials.
Use of a networked PLM therefore offers great benefit potential to strengthen the innovation capacity of companies in this area here. Pumacy meets these special requirements as a certified Dassault Systèmes Value Added Reseller (VAR).
Discover the Licensed to Cure solution and combine quality and innovation in medical technology.
Keep an overview of your projects, tasks, resources, and risks at all times.
Adaptable and easy to use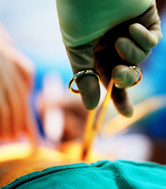 Enovia V6 is scalable and can be adjusted to the special requirements of companies of all sizes and very different industries. With the state-of-the-art web-based interface, it can be adapted to any process-oriented business application, such as product planning, product development, procurement or programme management. Pre-defined processes support quick system introduction and lead to an early ROI.
To be able to react to changed business needs easily and in a user-compatible manner, Enovia offers dynamic and flexible schemes as well as integrated modelling tools that enable the user to adjust applications without expensive and time-consuming programming.
Enovia has a great selection of integration and interface technologies with which data can even be exchanged across different applications, tools and companies.